TEACHERS' DAYS
---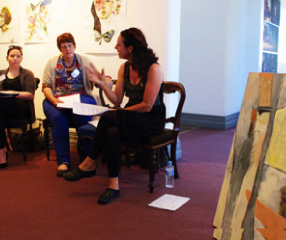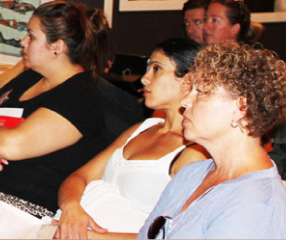 Visual Arts Teachers' Days
This course is registered under the terms of the NSW Institute of Teachers Continuing Professional Development policy. For teachers accredited at Professional Competence, completion of this course or program will contribute 5 hours towards Institute Registered professional development. This course will address the following Professional Teaching Standards: 3.2.10, 5.2.3, 7.2.4.
Cost of teachers' workshop
Government school teachers: $160 inc. GST
Non-government school teachers: $370 inc. GST
As part of The Arts Unit's support of the Department of Education Rural and Remote Education blueprint for action, we are excited to be able to offer a Participation Subsidy of $80 to teachers from rural and remote schools to attend the Visual Arts Teachers' Day.
Please note: If interest exceeds available funds, allocation of the Participation Subsidy will be prioritised based on remoteness.
Subsidies will be confirmed with acceptance notification.
To enrol in one of these courses visit MyPL@Edu by clicking here. Non-Gov teachers may create a temporary account through MYPL. Course ID Code: 151SID029
Teachers' Days for 2017:
Campbelltown Arts Centre
Friday 28 April
Moree Plains Gallery
Thursday 11 May
Grafton Regional Gallery
Monday 19 June
Western Plains Cultural Centre
Monday 26 June
Goulburn Regional Art Gallery
Tuesday 25 July
Tamworth Regional Gallery
Thursday 7 September
---
The Department of Education is a NSW Institute of Teachers endorsed provider of professional development for the maintenance of accreditation at Professional Competence. Scope of endorsement - all Elements of the NSW Professional Teaching Standards.